HELLO

Great that you make time to visit us!



​We are Scoot & Ride, arguably the most innovative scooter company in the world.
We, Torsten, Christian, Wolfgang, Christoph, Stefan, Ive, Viktoria and Robert have enjoyed implementing our passion, product design for children, since 2010. Our team also includes all our friends, acquaintances and their children, well as our distribution, marketing and production partners who have supported us for years; we are very proud of that.
To date, our passion has taken us into 40 countries. This means our products are available for children aged 1 to approx. 12 years in over 40 countries worldwide. By now, our products are so popular that they are often copied; we prefer working on new things and live our philosophy with you here and now.

QUALITY Our products have been tested by recognised test institutes in accordance with country-specific legal requirements and meet the requirements of regulations TOY DIRECTIVE 2009-48-EC and REACH. Depending on the category, our product was tested in accordance with one or more of the following standards: EN71 / EN14619 / EN 1078 / ASTM F963 / ASTM F2246 / KC / GMARK / AS-NZS ISO 8124. In addition to legal requirements, the product must be in line with our philosophy; therefore we avoid PVC and strive to use only materials from certified suppliers, to name just two examples.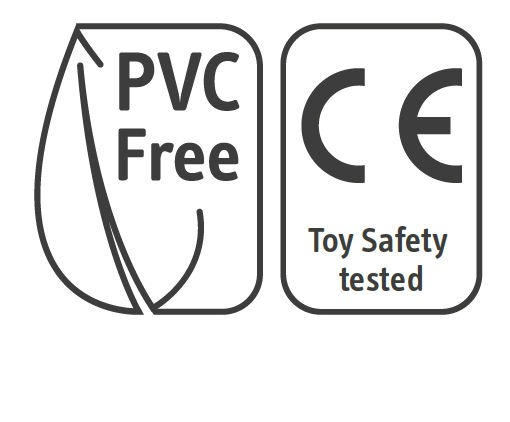 PRODUKTION Seit neun Jahren produzieren wir unsere Roller in unserer Fabrik im Süden Chinas. Die Fabrik wird von Mr Lee geleitet, eine zweite Firma aus Hong Kong übernimmt für uns die tägliche Kommunikation (Danke Ricky, Stanley, Lisa, Jim und Armin). Unsere Jane, welche ebenfalls in China lebt, übernimmt vor jedem Shipping eine von uns zusätzlich beauftragte Kontrolle. Seit 2018 produzieren wir auch unsere Helme in China und in Zukunft werden wir auch in Vietnam ein Standbein haben. Alle unsere direkten Partner folgen internationalen und zusätzlich freiwilligen Standards wie ISO 9001, BSCI, ICTI, Bluesign, Ökotex. Als österreichisches Unternehmen setzen wir unsere Anforderungen als Ziel und sind alle zwei Monate selbst vor Ort, denn nur gemeinsam geht man am besten in die Zukunft.

RESPONSIBILITY At Scoot & Ride, we are convinced that products with a long service-life are the least harmful to the environment. We live our 2 in 1 idea, use the best materials and design our products in such a way that they can be repaired. We strive to use environmentally-friendly or recycled materials, where possible; in 2019, our trade fair freebies, for example, are largely made from recycle materials. Optimised supply chains are also an important factor, therefore we changed our overseas packaging units from two to four items and optimised all carton sizes to minimise CO2. Our goal is to create even more direct shipping of goods and reduce transport routes.

Scoot & Ride® - clever mobility.